News story from The Blue Coat School
Championing A Diverse Curriculum in Black History Month
Alumnus returns to inspire pupils as part of a thought-provoking assembly on Black History Month.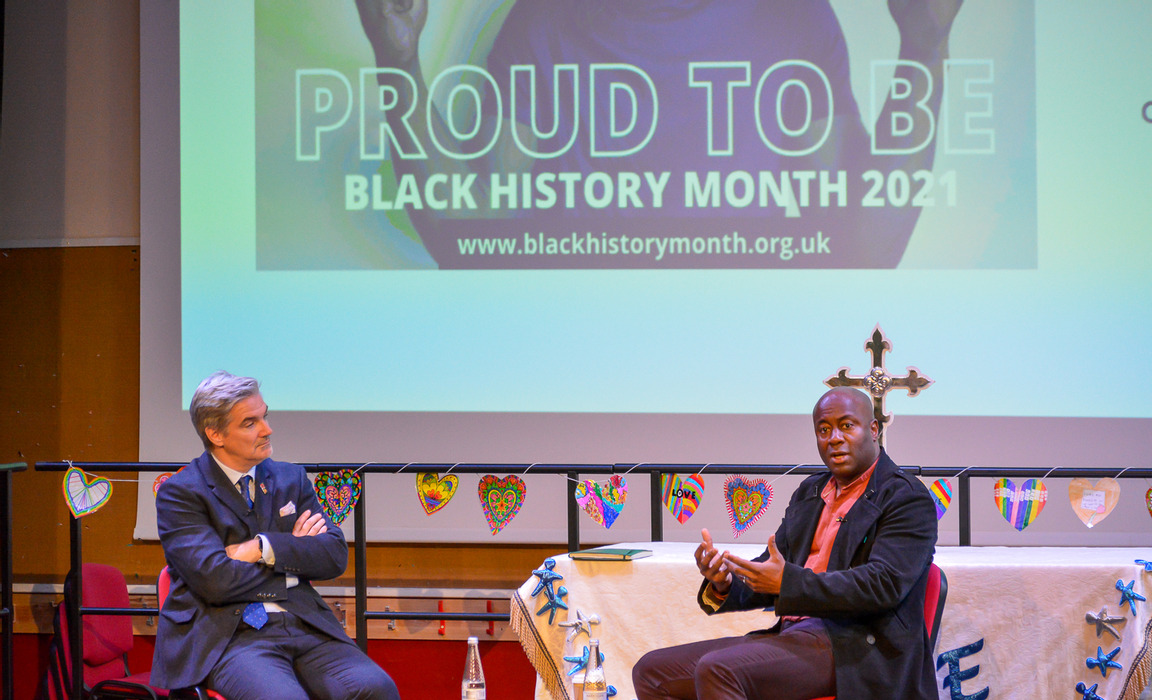 4th November 2021 — Former BCS pupil, Nick Bailey, returned to school this week to share his thoughts on Black History Month. This has been marked across the month of October recognising the contribution of those in the UK with African or Caribbean heritage and promoting the theme 'Proud to Be'.
As well as an Old Scholar of BCS, Nick has achieved notable success in the world of acting, both on stage and also on the television. Nick, who has acted in Shakespeare's King Lear and Hamlet has also been involved with with the British Black and Asian Shakespeare Project which focuses on understanding the contribution of British black and Asian individuals in the world of acting. Nick has appeared in Eastenders and he has very much enjoyed presenting some BBC documentaries, one of which was about the life story of his own hero, Walter Tull. As well as hearing about Nick's journey in the world of acting, the children also listened to him talk passionately about what makes a good leader and what makes strong leaders who can really make a difference to the world, as well as why it is important to have a diverse curriculum. It was a truly inspiring and thought provoking assembly.
Nick was delighted to see some wonderful Enrichment homework completed by the children in Years 3 and 4 over half-term. The children chose a wide range of notable Britons, both historical and modern, celebrating their achievements and contribution to society.