News story from St Ives School
St Ives School Takes Part in 2021 Schools Time Capsule
Pupils from St Ives School in Haslemere have had their memories of life during the coronavirus pandemic preserved as part of the 2021 School Time Capsule, a project led by BAFTA Kids, children's mental health charity Place2Be and Oak National Academy.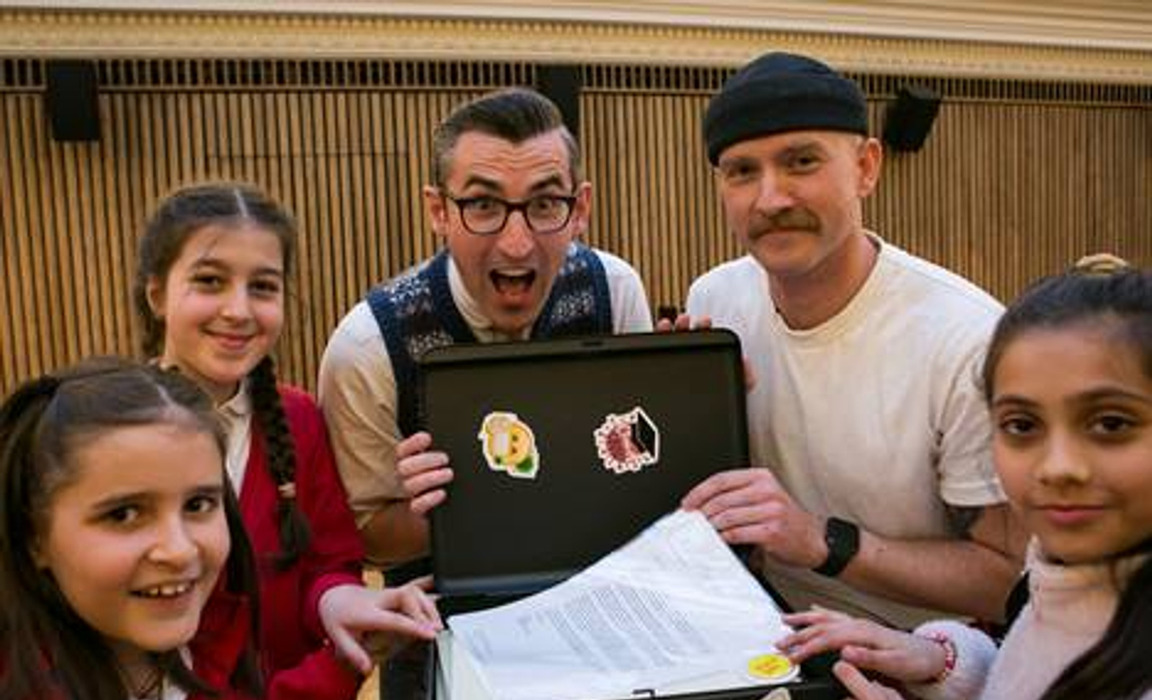 25th November 2021 — Schools all over England, Scotland and Wales were asked to submit any material evidence they had of children learning over the period of national Lockdown. For St Ives, this was easy, as they had so much material from this period. As soon as the national Lockdown was announced, St Ives produced a new school motto and logo to ensure its community stayed close and connected during this period: "St Ives Together Whilst Apart", formed a new school strategy to ensure that not only did the learning continue, but also the pastoral care for which the school is so well known. Parents too played their part in making this strategy work by regularly sending in photos and videos of their children at home, which were shared amongst the school community during live lessons, assemblies, school quizzes, lunches over Teams and so forth. The school also produced several videos that were shared amongst the children to keep their spirits up and allow them all to see their friends!
The submissions from St Ives for the BAFTA video have been preserved alongside those from other schools all over the UK. The Time Capsule was sealed at BAFTA's prestigious headquarters on London's Piccadilly. The pupils' reflections on this important moment in history will be shared with future generations when the capsule is opened in 2047, marking BAFTA's 100 year anniversary.
A short film featuring pupils' words, voices and artwork was published to accompany the sealing of the Schools Time Capsule on 22 November. It can be viewed here.
Or on the following link www.youtube.com/watch?v=wRZuiPqIkwY&t=5s
Kay Goldsworthy, Headteacher at St Ives, said: "It has been very exciting to be part of this project of BAFTA's and we are so pleased so many of our videos have been included. Whilst the last 18 months have been undeniably difficult for everyone, it will form an important part of our children's history and we remain extremely proud of the way we continued to teach our pupils and keep our community close during these periods when we were physically apart."
Catherine Roche, Chief Executive of Place2Be, said:
"We have loved seeing the creative ways that children and young people chose to share their experiences for the 2021 Schools Time Capsule – whether it's the difficult times and the things they've missed, or the special moments and what they've learned. This is a wonderfully unique collection of memories to preserve for the future." 
Tim Hunter, Executive Director of Inclusion Policy & Membership at BAFTA, said:
"This time capsule will be opened in 25 years' time, to mark BAFTA's 100-year anniversary and to celebrate how kids have made it through difficult times over the past year. It highlights how art, media and other creative expression has underpinned the struggles of the last year for young talent, and something BAFTA can look forward to celebrating in the future."
Matt Hood, Principal of Oak National Academy, said:
"It has been a tough year for children and young people. As we look forward to things returning to normal, it's important to reflect back on how the pandemic has affected their friendships, schooling and everyday life. The 2021 School Time Capsule is a great chance to preserve their insights on this moment in history for future generations to learn from — and of course to have fun in the process."