News story from Repton School
Repton Appoints New Deputy Head to Lead Academic Team
Repton School has appointed Mr Ashley Currie as Deputy Head (Academic) from September 2021. Dr Nat Pitts, previously Head of History and Housemaster of one of Repton's ten boarding Houses, Priory, has been appointed Assistant Deputy Head (Academic).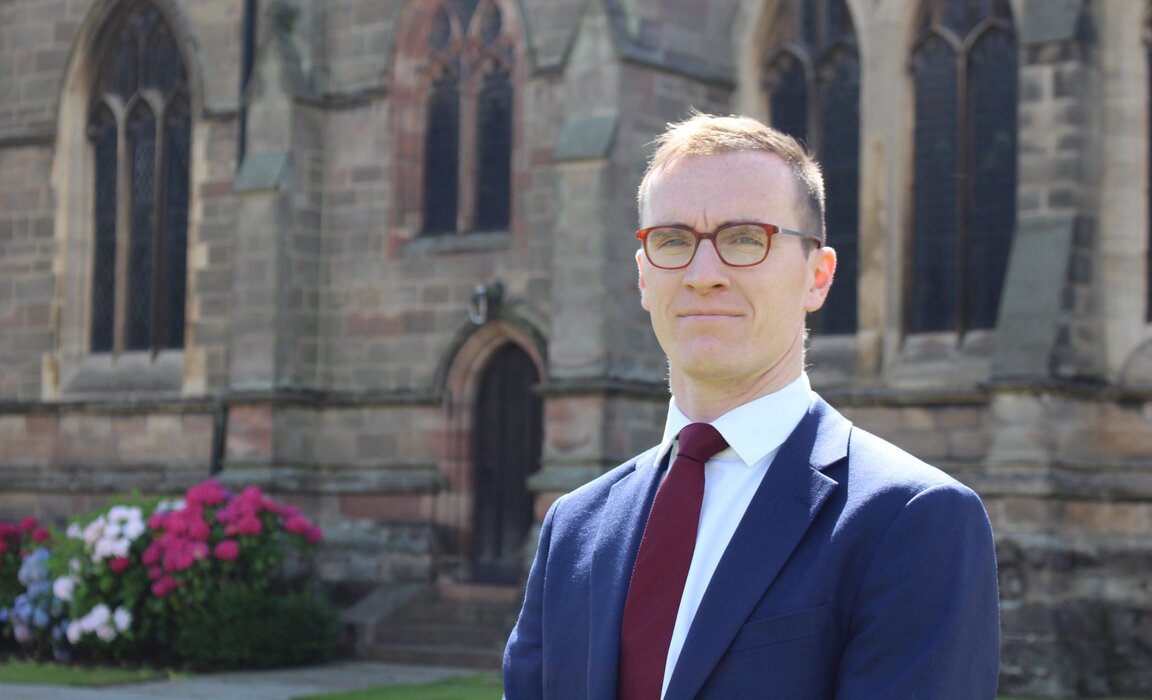 2nd August 2021 — Mr Currie, who has joined Repton from St John's School, Leatherhead, graduated from the University of Durham where he gained a Master's degree in Theoretical Physics. His teaching career, which to date includes roles as Head of Mathematics alongside coaching and Housemaster duties, has combined his fervour for Maths and Physics with his passions for music and sport.
Mr Currie will lead Repton's academic team which includes the School's newly appointed Assistant Head (Academic); Director of Digital Development; Head of Higher Education and Careers; Master of Scholars; International Higher Education Coordinator; Medical, Dentistry and Veterinary Science Higher Education Coordinator; and Oxbridge Coordinator. He will work closely with Deputy Head (Pastoral), Mr Tom Naylor and his team to prioritise the wellbeing of pupils.
Headmaster Mr Mark Semmence is committed to ensuring all aspects of a Repton education prepare pupils for the demands of the 21st century, saying: "The calibre of our academic team is world-class and instils a culture of intellectual ambition which shapes potential, drives academic progress and engenders confidence in the individual."
In recent years Reptonians have secured places at leading universities around the world, many on combined academic and sports scholarships, with Organ and Choral scholars taking up Oxbridge places. Recent leavers include Serena Cole who was recently appointed the first female black President of Trinity College Students' Union, Mimi Tarrant who having graduated from Harvard joined McKinsey and Company, Alasdair Hastewell who is studying for his Ph.D. at MIT and Surgeon Commodore Fleur Marshall, who holds the most senior medical position in the Royal Navy. Repton is also hugely proud to have three OR's competing in the Tokyo 2020 Olympics.
Mr Semmence is clear that Reptonians have the opportunity to pursue an unbounded future at school, university and beyond because of the School's uniquely balanced environment, saying: "To be successful in the modern world requires collaboration, creativity and teamwork and we know that businesses demand the skills of varied individuals with broad interests. Nurturing talent in specialist areas whilst providing pupils with the opportunity to flex their interests across literature, history, STEM subjects, languages as well as the creative arts and sport enables our young people to perform better in every sphere."
As a leader in the EdTech revolution, technology is leveraged to maximum effect at Repton to offer a potent delivery of the curriculum and create collaborative learning opportunities that are not only more efficient but also equip pupils to make a meaningful contribution to 21st century society. This year Repton was awarded the Education Business Remote Learning Award and was a finalist for the Education Business ICT Innovation Award and the TES Best Use Of Technology Award. Working closely with Repton's Director of Digital Development Mr Currie's remit to enhance all aspects of Repton's strong academic credentials will be amplified through the innovative use of technology across all subjects.
Mr Currie says: "I am delighted to be joining the exceptionally talented staff at Repton. I look forward to contributing to the School's rich heritage, working with the academic team to enhance every aspect of pupils' learning and building on the examination and higher education success that Repton has enjoyed over the last 500 years. Opening up new opportunities in the field of EdTech promises to enrich pupils' academic journey and respond to the academic demands of the 21st century."
Mr Currie, his wife Sarah and their two dogs Nero and Hector have moved into Repton village, living alongside pupils and staff and fully immersing themselves in Repton life.
Repton School (Coed 13-18) is a day and boarding school in Derbyshire.