News story from Exeter Junior School
Every journey begins with one paw step...
Exeter Junior School is delighted to introduce award-winning author Miss Emma Cox to the school community.
14th January 2021 — Exeter Junior School is delighted to introduce Miss Emma Cox to the school community.

Not only is Miss Cox the Junior School's English and Drama Coordinator, she is also an award-winning author!

Cat lover Ms Cox joined Exeter Junior School in September 2020 and pupils are thrilled to have an author in their midst to inspire their English and drama lessons.

Malkin Moonlight is Miss Cox's debut book which won the National Literacy Trust's inau-gural New Children's Author Prize in 2015.

Her journey to becoming an author began when a friend suggested she enter a competi-tion to find a new children's author.

"It was a morning in September and I saw the deadline was Halloween and I thought, 'I can do that in the two-week October half term. I'll have a go!" said Miss Cox.

"I knew what I'd write about: I'd been making up a story on the whiteboard at school about some cats that lived in a recycling centre. When I saw the age group the competition re-quired (middle grade) I thought: I'll write about those cats. The refugee crisis was in the news and I was very moved by it; so I knew there would be an element of that too."

"I made some notes over the next few weeks, then, when half term came, I only left the house twice: once to meet my friend and once to meet children's authors Anthony McGowan and Mal Peet who were at Exeter Library talking about writing. I wrote the story and submitted it just before the deadline of midnight on Halloween. That I chose to write about a little black cat seemed both apt and - hopefully - lucky."

And lucky Malkin was, for Miss Cox won the competition and her book was published by Bloomsbury.

"After that, lots of lovely things happened. The TES chose Malkin as one of its best books of 2016. The Reading Gladiator scheme took it up as one of its books - so children all over the country were tweeting pictures of their lovely work.

"Foregn rights sold in Simplified Chinese and soon children in China were reading my story - including a little girl called Amy who has sent me a message via Junior School pu-pil Pengxiao's mummy this very week - which absolutely made my day."

Eight-year-old Amy said how much she enjoyed the book and shared her picture inspired by Malkin Moonlight.

"It is magical to know that children across the world - the book is also published in New Zealand and Australia - are reading my little story, and that my own tutor group have bought the book and are sending me pictures of them reading it right now."

Malkin Moonlight tells the story of a small black cat who is destined to become a hero and is destined to become an animal adventure classic alongside The Aristocats, Gobbolino the Witch's Cat and Varjak Paw.

As Miss Cox says: "Lockdown is a good time for writing, reading, painting, drawing, play-ing music, and baking, as Revd Tom has reminded us this week, indeed anything that relaxes us and makes us feel happy."

So why not grab a copy of Malkin Moonlight and read it during the lockdown?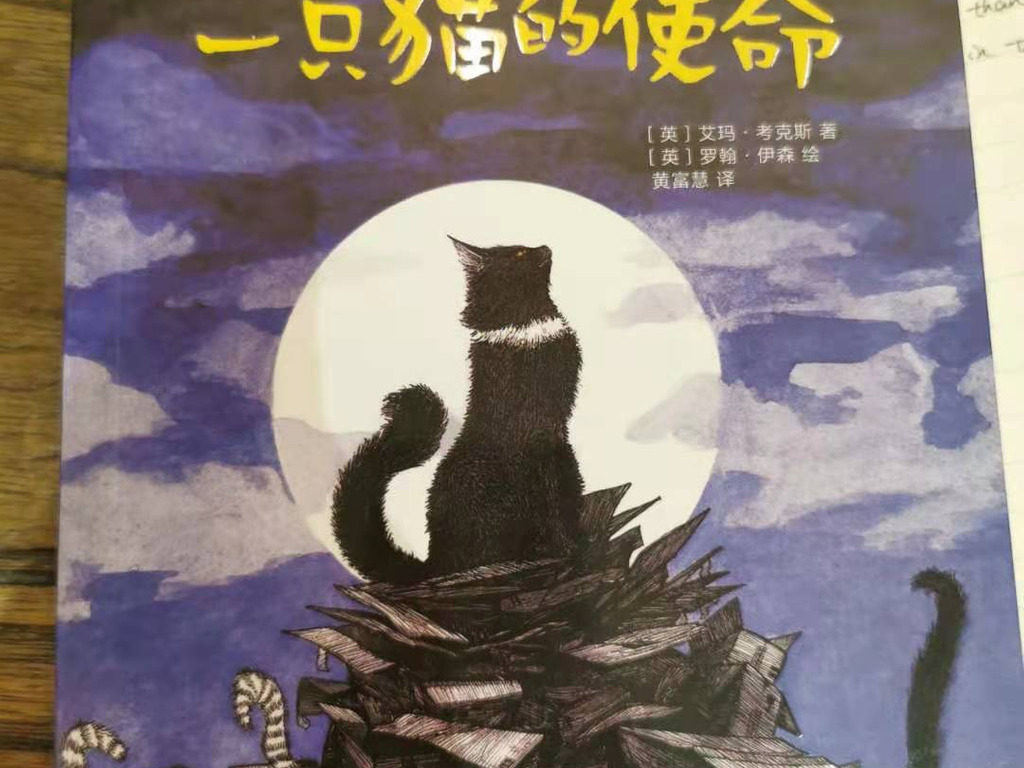 About Exeter Junior School
Exeter School is an independent day school for boys and girls aged 7-18. In the Junior School there are 200 pupils aged between 7 and 11 and in the Senior School there are 700 pupils aged between 11 and 18. The School aims to promote high ethical standards and to broaden cultural horizons.