St Swithun's prep pupils publish their own book
Children at St Swithun's prep school, Winchester had two reasons to celebrate recently. Not only were they welcomed back into school by their teachers, but they also took receipt of the first copies of their own book, 'We Are Writers'.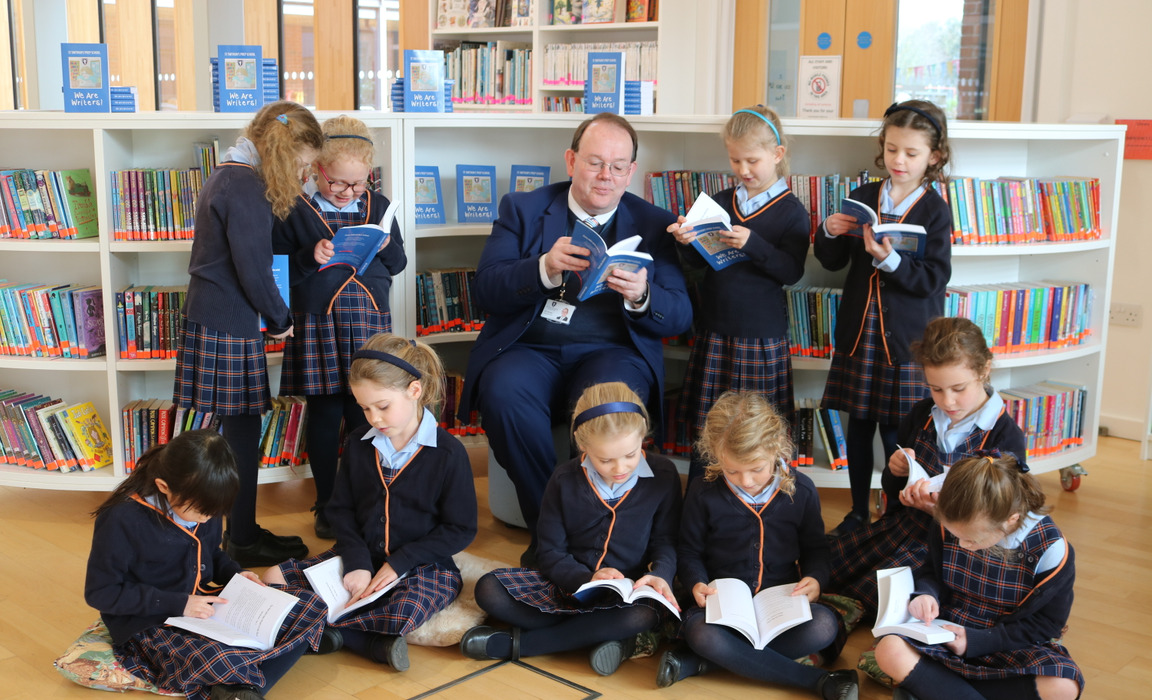 15th March 2021 — Children at St Swithun's prep school in Winchester have taken receipt of the first copies of their own book, 'We Are Writers'.
The 300-page anthology of stories, poems and reportage was published during lockdown when the children were learning remotely.
Every child in the school has contributed at least a page of the finished text and has therefore capitalised on the opportunity to become an author and to see their writing published in a real, professionally published book.
Head of the prep school Mr Brough said: "We are delighted that we have been able to welcome the children back to school with the launch of their book.
"It has given them an enormous sense of pride to know that they have become published writers and is wonderful that we have been able to come together as a school community to celebrate the creativity of each and every child.
He continued: "We hope this project will inspire and excite our young writers to flourish and develop an even greater love of literature over the months to come.
"Our anthology will become an annual publication and the children will be able to see their creativity growing and developing year after year."
About St Swithun's School
St Swithun's School, Winchester is set on an impressive and attractive campus of 45 acres overlooking open countryside, and offers girls exceptional teaching, sporting and recreational facilities. The school offers day, weekly boarding and full boarding options for 509 girls aged 11-18. Situated only 50 minutes from London by train enables London based families the flexibility of a country based boarding or weekly boarding school for their daughters within easy reach of home. There is an adjoining Prep School for 200 pupils with girls aged 4-11 and a co-ed nursery.