Boys (3 - 18)
Girls (3 - 18)
Pocklington is an inclusive, family focussed and academic school that offers incredible experiences inside and outside the classroom.
About the school
We believe in encouraging pupils to seize opportunities from the broad range of activities on offer. Along with our approach to teaching and learning, these help to form the bedrock of our young Pocklingtonians' character and grow the qualities that support our values. Our sense of community, care for each other and pride in the school is tangible. This is no more evident than in our outstanding boarding provision. At the heart of this ethos lie our Values and Virtues. They drive all that we do at Pocklington and mean our pupils leave with a deep sense of social responsibility and the ability to shape their own future. Visits can be arranged at any time by contacting our admissions team on T: 01759 321200
Read more
Read less
Key Facts
Boys' Boarding: 43 (9 to 18)
Girls' Boarding: 27 (9 to 18)
Total Pupils: 710 (133 in Sixth Form)
Latest News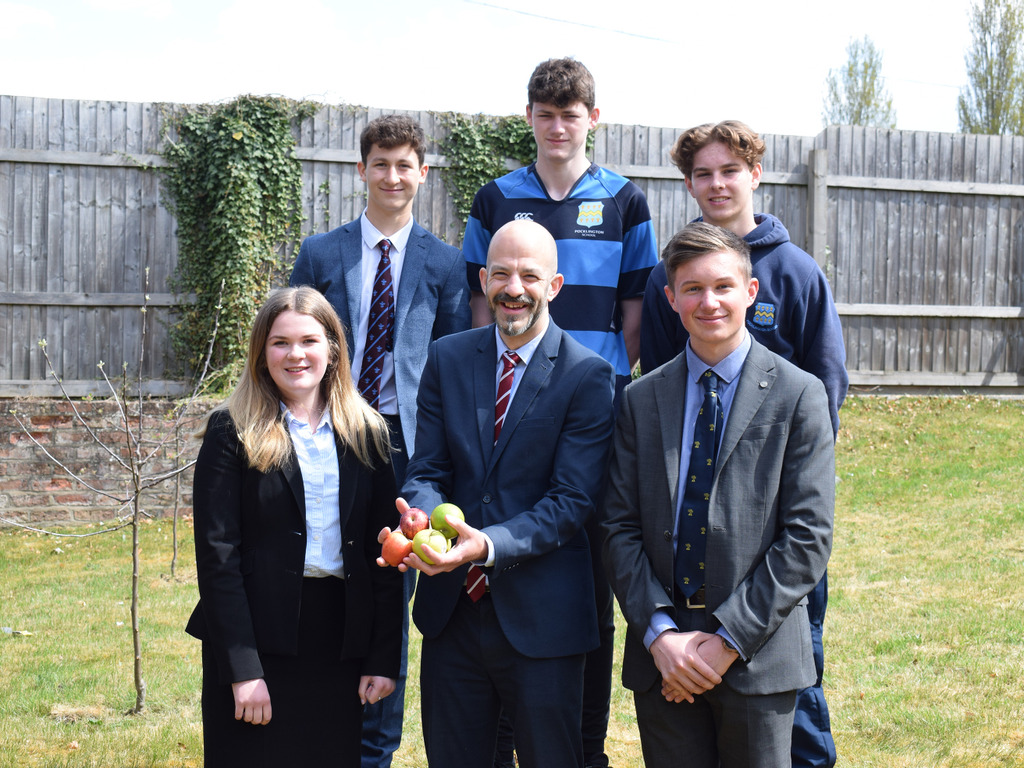 New Enterprise and Entrepreneurship course available at Pocklington School Sixth
Pocklington School Sixth Form launches a new BTEC Level 3 in Enterprise and Entrepreneurship, a qualification equivalent in size to one A Level which develops transferable skills such as problem-solving, critical thinking and creativity.
14th May 2021 — From September 2021 students interested in setting up their own business can study a BTEC Level 3 in Enterprise and Entrepreneurship at Pocklington School, as part of an expanding portfolio of options for Sixth Form students.
The course is a blend of class work and an enterprise project, which will give students hands on experience of setting up and running a micro business. In class, students will cover topics including 'developing a marketing campaign' and 'business and personal finance', and develop an in-depth, practical understanding of what is involved in starting a business plus how to foster innovation in a corporate setting.
The qualification is equivalent in size to one A Level and develops transferable skills such as problem solving and critical thinking, creativity, use of technology and systems, presentation techniques, interpersonal skills and the ability to carry out methodical research.
The micro business the students will be assigned to set up in their first year will be an 'apple juicing' company, using apples from a newly planted orchard. The students will create the company from scratch, from sourcing suppliers and equipment, negotiating prices and planning production to obtaining the necessary health and safety documentation, designing packaging, creating marketing plans, implementing sales strategies and organising deliveries. After the first year, the company will be handed over to the next cohort of students who will be responsible for taking the company forward.
Robin Crewes, Business and Economics teacher, Pocklington School, will lead the course and has already had significant interest in it. Before becoming a teacher in 2009, Robin worked in both the financial services and leisure industries including as Visitor Services Manager at a leading tourist attraction and as a specialist adviser for two leading high street banks.
Robin said: "We are very excited to launch this course, which will give our students a fantastic mix of studying the characteristics and mindset of successful entrepreneurs and putting the theory into practice by setting up and running their own company. 'Learning by doing' is a highly effective way to embed the skills needed to be enterprising and entrepreneurial and will give students valuable experience. Communication, teamwork, negotiation, decision making, resource acquisition and opportunity evaluation – these are all skills which are invaluable, no matter what you do in your life."
In addition to the new Enterprise and Entrepreneurship course, Pocklington School Sixth Form offers 25 A levels, including Economics and Business Studies, plus BTEC Level 3 courses in IT and Sport. There is also the opportunity to undertake an Extended Project Qualification (EPQ) on a topic your choice, and recent subject areas have included the use of psychology to predict stock prices, the decline of the high street and common traits found in successful Silicon Valley entrepreneurs.
Tim Morris, Head of Sixth Form at Pocklington School, is keen to encourage students from across the region to consider applying to the School's Sixth Form as they consider their Post 16 options. Up to 100% fee assistance is available to applicants who have the spirit and drive to make the most of the many opportunities the School offers but would otherwise not be able to afford to attend.
Mr Morris said: "There are so many opportunities available to our Sixth Form students and the new course is a great addition to the depth and breadth of what we offer.
Our students have a truly extraordinary experience with small class sizes, specialist teachers for every subject, expert in-house careers advice and access to a thriving Careers and Business Network. We are an incredibly friendly and welcoming community and I would urge all students looking at post 16 options to consider applying here, especially as there is fee assistance available if required."
The facilities the students enjoy include a dedicated Sixth Form centre with a café, plenty of places for independent study, extensive sports facilities, a theatre, a music school, a swimming pool and much more. The School has an extensive sport and co-curricular programme and from September 2021 will move to a Monday to Friday academic week.
2020 leavers from the School's Sixth Form went on to study subjects as diverse as banking and finance, psychology, civil engineering, marketing management, law, sports journalism, modern languages and cultures, social anthropology, music, computer science, medicine and arts foundation courses. Others joined school leaver apprenticeship schemes or went directly into employment or the armed forces.
To find out more about joining Pocklington School Sixth Form and the fee assistance available contact Fiona Lambert on 01759 321200 or visit https://www.pocklingtonschool.com/sixth-form/sixth-form-welcome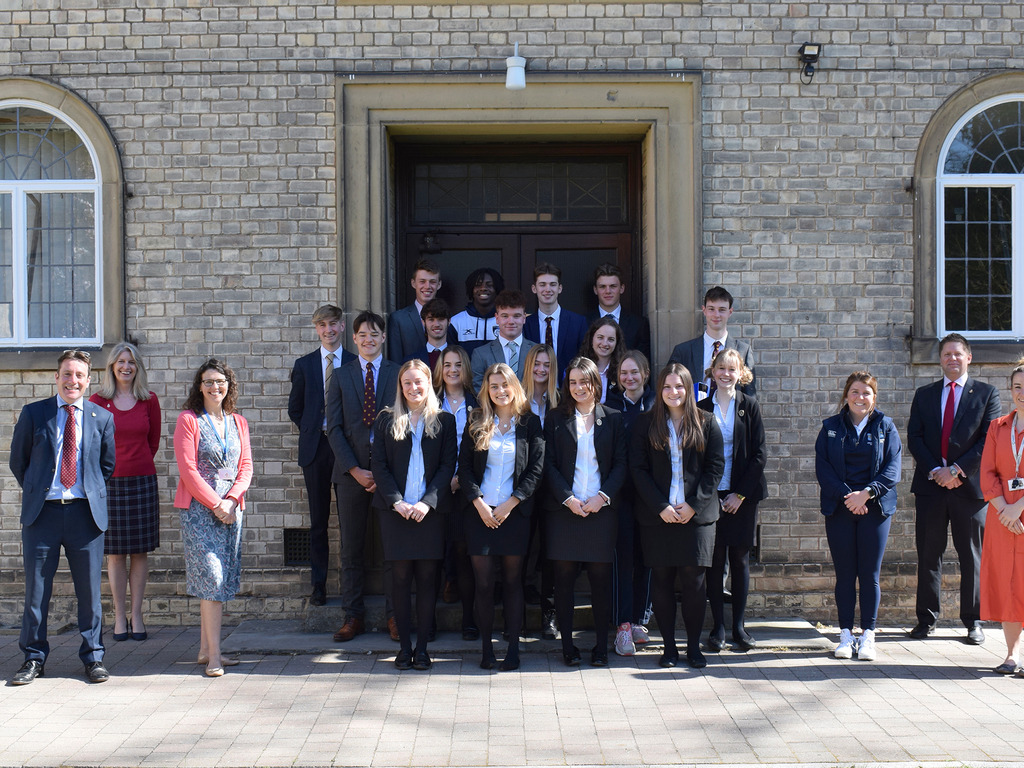 Pocklington School wins Educate North Community Engagement Award
Pocklington School has been named as the winner of the Educate North Community Engagement Award (Schools) in a ceremony celebrating best practice and excellence in the education sector.
26th April 2021 — Pocklington School has been named as the winner of the Educate North Community Engagement Award (Schools) in a ceremony celebrating best practice and excellence in the education sector. The prestigious awards ceremony, which was delayed from March 2020, was held virtually on Thursday 23 April and was attended by education establishments from across the North of England.
27 awards were unveiled at the ceremony as Educate North celebrated its highest number of entries since its launch in 2015.
The Award presented to Pocklington School recognised its dynamic community engagement programme, which includes schools outreach activities, a student community action programme and its support of Chatta, an early year's initiative focussed on communication and language skills.
Its Schools Outreach Programme works with 25 infant, junior and senior schools in the local area, sharing with them experience, facilities and expertise. The Programme began following discussions with the Head Teachers at several of the schools to assess areas of need and is reviewed annually to adapt to changing situations.
The Programme includes a range of activities including an annual Primary Schools Maths Challenge, sports masterclasses, mock interviews for medical and veterinary students, DT workshops and science competitions. GCSE and A level students are invited to attend symposiums on specialist topics and the schools' fee assistance scheme is widely promoted throughout the area. Several members of staff are governors in maintained sector schools and many assist in community projects.
As part of Pocklington Schools' Student Community Action Programme, students visit local primary schools to assist in classrooms, make social visits to senior citizens and residents in local day care centres and volunteer for conservation projects. There is also a student-led Charity Committee which raises funds for local and international charities, a bi-annual charity expedition to Southern Africa where students complete building renovation work and a thriving Duke of Edinburgh Award Programme which includes students volunteering for local organisations and charities.
Pocklington School hosts and is the development partner of Chatta, an award-winning app which is making a significant impact on the communication skills of early years learners, particularly across the North. It supports its use in the wider community to help overcome the societal trend away from verbal engagement where children can start school unable to communicate effectively. In 2020 Chatta joined with The Shine Trust and Hull City Council to introduce it to 12 primary schools in disadvantaged areas and has also been used in a local senior school to help refugee children and their families master the English language.
Toby Seth, Headmaster, Pocklington School said: "Not only does this award fill us with a great sense of pride, it also very much reflects the type of school Pocklington is. We are embedded in and deeply committed to our community and our commitment to engaging with our community is central to who we are. For this to be recognised in this way is testimony to the hard work that pupils and staff put into honouring this long-held tradition at Pocklington. This accolade will also serve as motivation to continue this work well into the future."
To find out more about Pocklington School's work in the community visit www.pocklingtonschool.com
Pocklington Prep School launches innovative, future focused curriculum
Pocklington Prep School is launching an innovative new curriculum 'The Curiosity Project', designed to develop vital skills such as independent thinking, critical analysis and teamwork.
21st April 2021 — Pocklington Prep School is launching an innovative new curriculum 'The Curiosity Project', designed to develop vital skills such as independent thinking, critical analysis and teamwork. The new curriculum will prepare pupils not only for their next steps in education but for their futures as innovators, collaborators, leaders and more.
Each half term pupils will work together on a broad conceptual question such as 'can people change?' or 'what does it mean to be free?'. Pupils seek to answer this question by delving down into subject-specific skills and knowledge to develop their thoughts and ideas.
This innovative process of 'enquiry sequence' is not all pre-planned by the teacher. Rather than being told what they will be studying, pupils learn and make discoveries as they realise they need to know about them, to help them answer their conceptual question. The teacher facilitates the process and has a clear set of concepts, skills and knowledge they aim for the pupils to cover but is flexible in their approach and is open to risk-taking and to worthwhile 'diversions' in the learning.
The conceptual questions are carefully mapped out across each academic year and all require discovery, enquiry and analysis. Puzzles and new points for development are introduced to cause pupils to question and enhance their ideas as they work towards an answer, utilising new and traditional subject areas of, for example, history or science, in a different way.
The usual 'timetabling' of subjects across a week will change as pupils' learning may take them into week-long scientific investigation or a full day of researching and writing reports. Every classroom will feature a 'timeline display' mapping out the 'enquiry sequence', which pupils will add to as their work progresses throughout the half term. The final answer the pupils arrive at can then be presented in any number of formats, such as a filmed news report, a play or a colourfully illustrated magazine.
Mrs Cath Sweeting, Head of Curriculum at Pocklington Prep School, developed 'The Curiosity Project' drawing on her 16 years' experience as a teacher since graduating from Exeter College, Oxford. Her belief is that a pupil's learning journey should comprise the core elements of subject knowledge and subject skills, plus the ability to debate, analyse and communicate. Cath also took inspiration from the works of many education specialists, including likeminded Jonathan Lear of 'Guerilla Education' who argues that children should be actively involved rather than being passive recipients of a teacher's creativity.
Cath said: "As a Prep School, we take the word 'prep' seriously; we want to prepare children with the enthusiasm, knowledge and experience to enable them to thrive. As well as subject skills that are taught, practised and developed year on year, this new curriculum ensures that the learning has direction, purpose and encourages independent thinking. It puts pupils at its centre, instilling within them an enquiring mind, the confidence to ask questions, explain their findings and provides a fantastic springboard for their futures."
Maths and Modern Foreign Languages will continue to be taught by specialist teachers alongside the new curriculum, as will sport, art and music. Opportunities to apply skills and ideas from all these areas will be used in helping to answer the conceptual questions as appropriate and will help illustrate the inter-connectedness of different disciplines. Outside speakers will also be invited in every half term to help pupils develop their learning as they seek to answer the big questions they've been challenged with.
Suzy Ward, Head of Pocklington Prep School said: "This curriculum is a turning point for our Prep School and our staff have been thrilled to be a part of something so innovative and challenging. The use of an enquiry model to inspire students' curiosity will set the tone for a way of learning that is markedly different from what they will have experienced before. Our children will be able to feel the joy of pursuit and enquiry first hand, solving problems with a degree of independence not experienced before. They will move through the school gaining knowledge and answers, but when they leave, we hope they have more questions and ideas than ever before!
Curiosity is what has pushed humans forward to achieve greater and greater things, and our pupils will be equipped to be at the forefront of future achievements as they grow into adulthood. We are very much looking forward to running a pilot for the new curriculum in the Summer Term, in preparation for its official launch in September 2021."
Key Facts
Boys' Boarding: 43 (9 to 18)
Girls' Boarding: 27 (9 to 18)
Total Pupils: 710 (133 in Sixth Form)