One of the often overlooked benefits of a prep school is that they have the freedom to select their own curriculum. Christopher King highlights why curriculum freedom is so important for prep schools.
Recently, I took a train to Manchester from Leamington Spa. The only lunch option was a pasta salad with tomato and cheese. I chose to eat it and it sort of filled a hole but was far from fulfilling. In a rapidly changing world, it is vital that schools have a curriculum which is fit for purpose and can equip the children they educate for the future. If we provide our children with the educational equivalent of the tomato and cheese pasta they will be fed, but the offer will be hugely degraded from what it should be. It would be perfectly fine up to a bare essential point but where is the variety and associated choice?
The prep school you have chosen for your child has the freedom to select its own curriculum. This is hugely important because otherwise the alternative state school offer is the equivalent of a narrowly prescribed menu with no room for a fully enriching and satisfying experience. I'm not alone in this perspective for no less than Ofsted's Chief Inspector, Amanda Spielman, has admitted in a published commentary on the experience in state schools (HMCI's commentary: recent primary and secondary curriculum research - gov.uk): 'Too many teachers and leaders have not been trained to think deeply about what they want their pupils to learn and how they are going to teach it.' This has led to a narrowing of the curriculum, and has sometimes 'manifested as intensive, even obsessive, test preparation'. These concerns do not apply to our schools. The joy of a prep school education is that it enables the child to go down a wider, enriched, path.
I am fortunate to see lots of examples of real innovation taking place in our schools. For example, St Peter's in Lympstone developed their own examination. At the heart of the St Peter's School Baccalaureate® is a model for rewarding academic achievement, weighting all subjects equally and empowering and inspiring pupils, parents and staff with a flexible, current curriculum. They use Assessment Grids for all years and subjects and these provide for reflection and target-setting. As a result, it is equally possible to be awarded Honours at the end of Year 8 for an artistic, musical, well-mannered, hard-working pupil who is weaker in traditional academic subjects but engaged in their learning, as it is for an Academic Scholar. A truly holistic, empowering, ladder for learning for all.
Another example is Windlesham House School in West Sussex. Here children benefit from a purposeful curriculum designed to develop confident, compassionate and successful global citizens with a wide range of skills. Windlesham has led ground-breaking global learning experiences in slums in Africa and Asia, generating high praise for their impact and innovative cross-sector partnerships. It was the first independent school to receive an SMSC Quality Mark Gold Award for outstanding spiritual, moral, social and cultural development of pupils and recently launched INSPIRE, a national peace-building initiative empowering young people to be a force for good.
"If the Government wants to enact real change, and break down the barriers between the sectors, it's time to give maintained schools the same freedoms enjoyed by the independent sector."
And a final example, just to highlight three, is St Faith's in Cambridge who introduced Engineering as a curriculum subject for all pupils in Years 3 to 8, with every class having a one-hour lesson as part of their weekly timetable (see separate article in this issue of Attain). What makes this so relevant for today's world is that engineering is the application of science, maths, design and computing to practical projects. Every project has academic theory behind it and supports what the pupils have been studying in science, maths or computing lessons.
In prep schools up and down the country, we see educational curriculums offering a diet of learning which is appetising, colourful, memorable and satisfying for the long term. It is the raison d'être of prep school education yet, sadly, this is still overlooked by government. I have been visiting prep schools throughout the country since I took up my new role as Chief Executive of IAPS back in September. Invariably when I do, Heads tell me in detail about where they have innovated with their curriculum. And it is this vital freedom which lies at the very heart of our schools. This ability to innovate underpins all the other achievements in our schools.
It is within the prep school day – often extended for all to include a full programme of sport – that curiosity and creativity are fostered and developed. Pupils have the time and space in the curriculum to be able to learn beyond the usual subject constraints. They get to experience a huge range of cultural, social and pastoral activities – to try new things which broaden their horizons still further – and which together enable them to develop the essential skills for success in adult life.
Of course, all this is hard to measure and has become ignored by the Government in their prescribed metrics of success. When it comes to public benefit, it's time to look beyond just sharing facilities such as swimming pools, as most of our schools invariably do so already. Why not allow our schools to also share their experience of curriculum freedom and the huge benefits it brings to children? If the Government wants to enact real change, and break down the barriers between the sectors, it's time to give maintained schools the same freedoms enjoyed by the independent sector. Primary school pupils are too often getting just one narrow option on the menu. It's time all children, regardless of sector, have the same level of choice.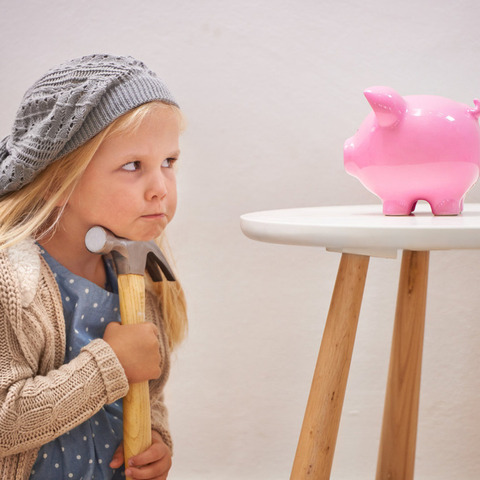 5 min read Financial illiteracy is a problem for many adults. Ensuring pupils leave school confident in managing a budget, investments and pensions is crucial for the years ahead as Fionnuala Kennedy, Head of Wimbledon High School GDST, explains.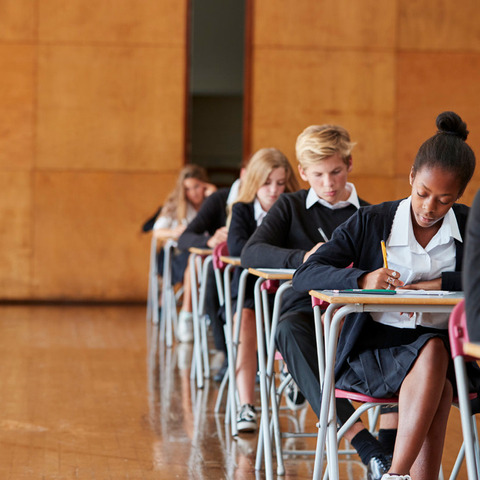 5 min read HMC asked 800 educators for their views on both the current curriculum and models of assessment. Dr Simon Hyde, General Secretary of HMC, looks at the findings of this survey and why the majority of respondents want to see reform happen urgently.
5 min read It's time to stop seeing Latin as a 'dead language', argues Dominic Hodgkinson, Head of Classics at Dauntsey's School, and instead see it as a humanity that can enhance our understanding of the world today.