The importance of friendship has often been overlooked by education professionals. Charlotte de la Peña looks at a fresh approach to the difficult issue of trying to solve pupil friendship problems.
More times than I can count in my career, I have had to listen to distraught parents describe a teenage broken heart and chronic emotional distress. It often affects the whole household and is the result of turbulence in their daughter's friendship group. For pastoral leaders, friendship problems are an everyday occurrence but nonetheless one that we know can have a huge impact on the well-being and attainment of our pupils.
The importance of friendship – and how that underpins happiness and therefore success at school – has often been overlooked by education professionals. Very few schools highlight the importance of friendship, which is strange considering it is so embedded into our collective conscience as a key feature of school life. What, after all, is the value of success if we have no one to share it with?
A growing number of schools have been following the approach of the Girls on Board programme which tries to address these issues. It was developed by a Head who had noticed how much time his pastoral staff spent dealing with complex girl friendship problems. Girls on Board helps girls to engage their empathy and to better understand the roles that they might play in group dynamics, so that they are able to help themselves navigate the difficult waters of friendship.
The approach is based on an analogy: life as a younger girl is rather like being on a cruise ship with your family. Towards the end of primary school, girls opt to leave the cosy world of the family ship and jump onto the life raft of 'girl world' where they need particular skills and understanding in order to find happy and secure relationships. The approach was inspired by the bestselling book, Queen Bees and Wannabes, by Rosalind Wiseman – a long-time favourite with teachers in girls' schools. The idea is that teachers, trained as Girls on Board Champions, run sessions with a whole year group to reflect back to pupils some essential 'truths', such as 'every girl needs someone to call their friend'. The year group work together to ensure that there are no 'girls in the water', otherwise known as girls without friends.
The approach is the first of its kind to acknowledge how important friendship is at school. A friendship conflict can not only affect a whole year group but may also spread to parental relationships. We are already seeing our pupils using Girls on Board language when they come to see us about a friendship problem, which suggests it has already prompted a new level of self-awareness.
"Very few schools highlight the importance of friendship, which is strange considering it is so embedded into our collective conscience as a key feature of school life. What, after all, is the value of success if we have no one to share it with?"
At my school, the sessions have worked well and we are keen to promote the programme. They are fun and interactive; the girls have genuinely enjoyed discussing the issues raised. Sessions begin with a simple discussion on the pros and cons of different sizes of friendship group and move on to more complex discussions. For example, 'The Corridor Test' encourages pupils to consider where they would prefer to be in a narrow corridor in a group of three if forced to walk in a line (front, middle, or back)? 80% of girls apparently say in the middle, and this has certainly been borne out in our classrooms. The idea is that this test helps girls to understand how all girls can feel insecure about friendships, and this leads to kinder and more empathetic behaviour.
The girls have also had plenty to say about the behaviour roles that are discussed in the session. Descriptions of behaviour types come from Wiseman's book and include the 'Queen Bee' and the 'Messenger', amongst others. Pupils are asked to reflect on what they know about these behaviours and ultimately whether they may have acted in this way. The finale of the session is a role play in which pupils act out the parts parents and teachers play in trying to sort out the upset caused by one member of a friendship trio being left out of a social event.
Although we are a girls' school and therefore perfectly placed for a gender specific approach, I don't see this as a uniquely female problem. I suspect that girls may be better at vocalising their angst in relation to friendship difficulties but that there are many boys who are similarly suffering. The approach does assume that participants are neuro-typical and therefore does little to address the friendship problems associated with girls who suffer from ASD or other conditions that may affect their ability to integrate happily with peers. Overall, this programme has made a great start in highlighting that the social aspects of school life should be treated with almost equal importance to the academic. That said, there is more work to be done in most of our schools in terms of helping pupils to really develop the underlying character traits that will help them to be good friends.
The ability to make great and lasting friendships that will see our pupils through the ups and downs of their post-school life really is one of the best legacies a school can give – and is therefore worth the time and investment.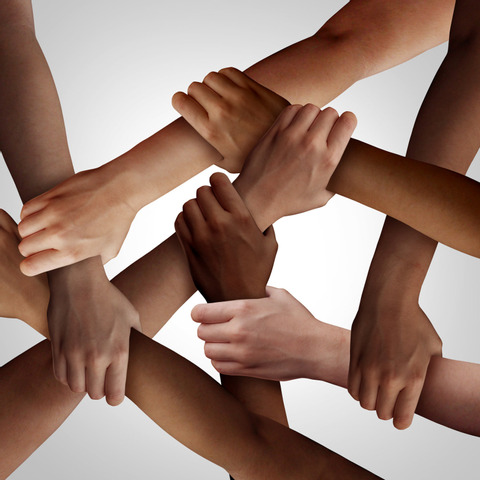 5 min read Are schools doing enough to promote diversity, tolerance and equality? Jason Whiskerd, Headmaster of Brentwood Preparatory School, explores what is being done to make sure the lessons learnt in school last a lifetime.
5 min read The real abilities of pupils can be overlooked due to the standardised hoops they need to jump through to gain entry to senior school. Simon Larter-Evans of St Paul's Cathedral School takes a deliberately provocative look at Cognitive Ability Tests.
5 min read The return to school will be harder for children than after the last lockdown, foresees Colin Baty, Head of Bedales Prep, Dunhurst. But it is also the time to take a fresh approach to how children learn.