Specially trained school dogs can have a hugely positive impact on a prep school community. Mark Hammond, Head of Skippers Hill Manor Prep, explains the benefits.
The benefits of having a school dog cannot be underestimated. Introducing an eight week-old puppy to our school community two-and-a-half years ago has proved to be the icing on the cake in terms of our children's welfare and happiness. She has been training with the charity Dogs Helping Kids to become a fully accredited school dog ever since.
Lottie interacts on a daily basis with children across our school. She has helped individual children struggling with emotional and behavioural difficulties; inspired reluctant readers in her reading sessions with them; provided an inspiration for the juniors' recent anti-bullying session as they wrote 'Lottie's rules for being kind'; and played a starring role in a Year 2 assembly as part of Captain Scott's expedition. She has also served as a springboard for educating our pupils about dog well-being and safety.
All pupils from our nursery to Year 8 now know how to read a dog's body language and understand how to care for and to be safe around dogs. As a Labrador and a walking dustbin, she has also inspired the children to ensure the school is litter free. Notably, Lottie has also helped pupils to overcome anxiety and grow in confidence. Despite being very happy for many years, saying goodbye to mum was suddenly proving emotional and upsetting for one of our pupils, who was unable to articulate the source of his anxiety. It was at this point that we decided that Lottie, the school's Educational Assistance Dog, needed some 'extra training'. After several weeks, the little boy overcame his anxiety and hasn't looked back – a story we have now seen countless times since.
It is vital that before schools decide to introduce a dog into school that they take advice from experts well before getting a puppy. Dogs Helping Kids run courses for schools who are considering this and have recently worked with The Kennel Club to produce new standards of practice for Animal Assisted Intervention in schools.
School dogs, like Lottie, are highly trained and have been rigorously assessed to ensure that they are competent and safe to work in the educational environment. Training for each School Dog Team takes three years and each team has to pass eight assessments. Once certified, each School Dog Team is annually assessed in their working environment. As well as being everyone's favourite furry friend, and a brilliant school mascot, Lottie has four main roles in our school which can be summed-up as follows: Classroom Canine, Listening Canine, Reward Canine and Therapy Canine.
"Having a dog in school is a big commitment; it is so important to invest the time, money and energy into proper training for everyone but it is absolutely worth it."
Classroom Canine: simply relaxing in the classroom whilst the children have their lessons. At our school, Lottie certainly has a magical effect on noise levels as the children are so keen to have her spend time in their classrooms. Research studies in both Britain and America have concluded that having a dog in a school classroom can have many positive benefits; improving academic achievement and motivation as well as teaching responsibility and encouraging respect.
Listening Canine: reading with children one to one. There is no greater motivation amongst our children than the chance to read with Lottie and this has definitely generated a surge of enthusiasm for reading amongst our more reluctant readers. Children who have tended to struggle with reading now return to the classroom sporting a 'Lottie says well done' sticker after their reading sessions and are the envy of their friends. Research in America has shown that children who read to dogs see an increase in reading levels, word recognition, a higher desire to read and write, and an increase in intra- and interpersonal skills among the children they mix with. The reading sessions are non-threatening, structured and fun, with Lottie 'snuggling' with the children as they read, then pressing a buzzer to announce the end of the session and with the children helping Lottie to practise her own reading of cues on flashcards. Yes, she can now actually read 'down' and 'sit'!
Reward Canine: Lottie loves to visit classes and look at excellent work, but also has special time with children who have done something brilliant, whatever it may be, each week. The children love to teach her fun tricks, help to groom her or take her for a walk.
Therapy Canine: As well as generally making pupils and staff smile, Lottie has perhaps had the greatest impact in her capacity as a therapy dog. She spends time with children going through difficult times, who have emotional issues or are scared of dogs. This has been life changing for one of our pupils, whose fear of dogs was so debilitating, she was unable to visit friends or public places without extreme anxiety. Weekly sessions with Lottie helped her to understand dogs and how to react around them so that she felt confident and in control.
Having a dog in school is a big commitment; it is so important to invest the time, money and energy into proper training for everyone but it is absolutely worth it. The 'Dogs Helping Kids' strapline is 'Changing lives, one child at a time' and we are lucky enough to see this happening every day in our school.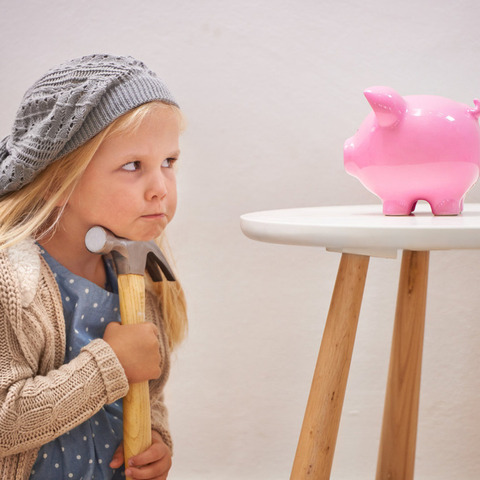 5 min read Financial illiteracy is a problem for many adults. Ensuring pupils leave school confident in managing a budget, investments and pensions is crucial for the years ahead as Fionnuala Kennedy, Head of Wimbledon High School GDST, explains.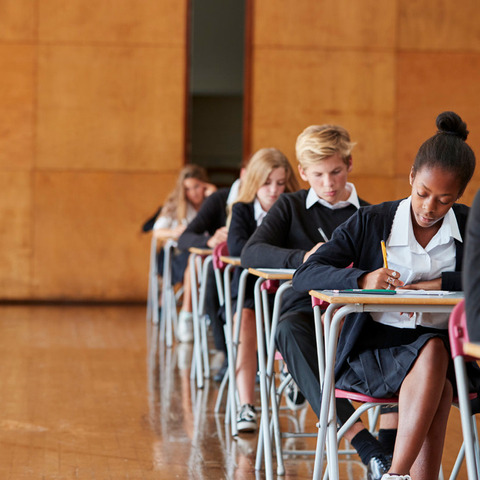 5 min read HMC asked 800 educators for their views on both the current curriculum and models of assessment. Dr Simon Hyde, General Secretary of HMC, looks at the findings of this survey and why the majority of respondents want to see reform happen urgently.
5 min read It's time to stop seeing Latin as a 'dead language', argues Dominic Hodgkinson, Head of Classics at Dauntsey's School, and instead see it as a humanity that can enhance our understanding of the world today.