Too often, learning a language is seen in a utilitarian way rather than enjoying it for the experience. James Priory argues this traditional view on language learning puts value above cultural experience.
One of the more bizarre moments in the aftermath of the 2016 Referendum was the submission of a petition to remove French-sounding mottos from the front of the UK passport.
'Dieu et mon droit' (God and my right) and 'Honi qui mal y pense' (Spurned be the one who evil thinks) may have been embedded in English for centuries and even appear on the royal coat of arms, but for some the perpetuation of a foreign language on the document most emblematic of their national identity was enough to take up arms online.
No matter that 'passport' itself is a word derived from Old French to mean the authorisation to enter or leave a country typically, in the fifteenth century at least, via a port. Or that to 'Take Back Control' linguistically would have meant having to give back 'control' because of its derivation from Old French. You only need to read the myth of Babel to understand that language knows no bounds.
This year's Oscars delivered a dramatic twist when Parasite became the first film not in the English language to scoop the award for best picture. The English-speaking world was in shock. The South Korean film, directed by Bong Joon-Ho, tells the story of an impoverished family who decide to abandon packing pizza boxes by infiltrating the more lucrative life of another family. Their moment of economic translation begins when the son, Ki-woo, offers his services as an English tutor to the wealthy Park family's daughter. 'Parasite': an English word that comes to us again from Middle French, but which is ultimately derived from Ancient Greek: one who lives at another's table and expense.
Given the British attitude to learning foreign languages, it feels as if we have been living at others' expense for some time. The decline in modern languages has been well-charted. Some commentators would describe it as being in free-fall. Only last year the President of the British Academy called for a national strategy for languages on the basis that 58% of UK adults wished they had not let language skills slip after leaving school, 77% agreed that language skills increased employability, and 53% regretted not having studied languages when they were given the opportunity. A-level numbers continue to drop nationally for French and German, while some university language departments have even closed. The economic cost of our linguistic reluctance has been estimated at up to £48 billion each year.
"The problem, I think, is that we tend to adopt a utilitarian view of language acquisition rather than simply enjoying it for the experience..."
Post-Brexit Britain, however, might just offer the stimulus that language learning needs, but only if we can change the mindset that sees foreign languages as being too difficult to master or, more insidiously perhaps, simply a means to an end. It is interesting that we now have a Modern Languages faculty at Tonbridge, the word 'foreign' being dropped earlier this year as unhelpful in the attitude it conveys.
My memories of learning French at the age of 11 are vivid and occasionally painful. I was taught by a rather colourful character reputed to know the words of General de Gaulle's speeches off by heart. He would play LPs of the great man speaking and mouth the words as the records crackled and turned. It was inspiring stuff, but it was also pretty terrifying. At times, it was as if we were being prepared for a military campaign. None of us had studied French before and yet English was not allowed to be spoken after a single term. De Gaulle may have said that 'Silence is the ultimate weapon of power,' but I am sure my French teacher would not have accepted such a response from his Year 7 pupils.
Those lessons, however, resonate with me still, and I certainly hope that languages today are taught with as much verve and panache, even if with a little more empathy. The problem, I think, is that we tend to adopt a utilitarian view of language acquisition rather than simply enjoying it for the experience it offers. 'Which language would be most useful?' is not a question which excites most teachers of Modern Languages. Instead, as one teacher put it to me recently, the questions we should be asking are: 'Why and why not?'
In prep schools, French continues to thrive. De Gaulle would be delighted, as would the makers of Escape to the Château. Indeed, prep school French can be so strong that some senior schools scratch their heads when they find their pupils inconveniently good at it at 13. Spanish is flourishing too, though yet to establish itself at prep level as a first-choice language. German, disappointingly, is struggling. Latin still looks promisingly lively and continues to act as a portal to Ancient Greek. Mandarin, meanwhile, relies on the availability of good teachers or an enterprising use of online support.
It is understandable that parents and schools will continue to wonder whether one language is more useful than another. What this question misses, however, is the value of learning a language at all: the opportunity to immerse ourselves in a different culture, to see the world and to express ourselves in a completely different way. It is the mindset that this experience engenders which really matters, if we are to connect meaningfully with the world around us. It's a currency that is worth its weight in gold.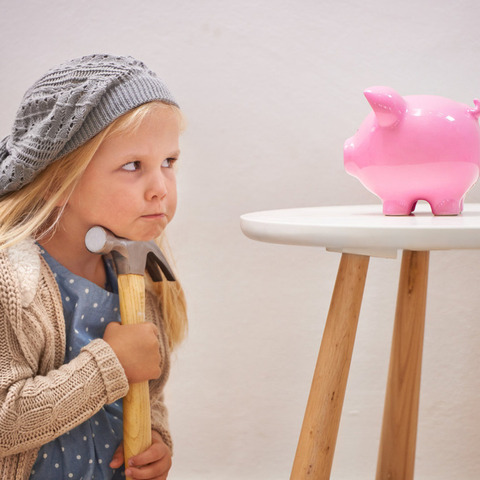 5 min read Financial illiteracy is a problem for many adults. Ensuring pupils leave school confident in managing a budget, investments and pensions is crucial for the years ahead as Fionnuala Kennedy, Head of Wimbledon High School GDST, explains.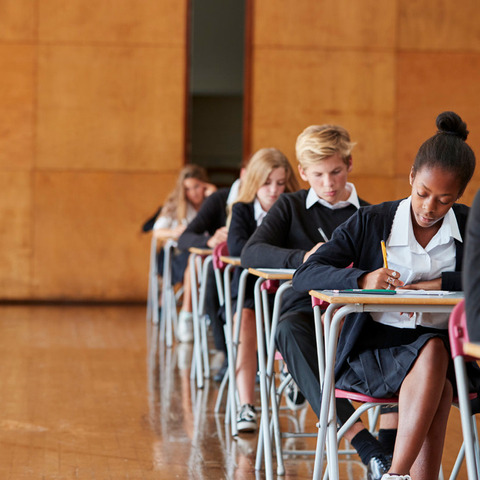 5 min read HMC asked 800 educators for their views on both the current curriculum and models of assessment. Dr Simon Hyde, General Secretary of HMC, looks at the findings of this survey and why the majority of respondents want to see reform happen urgently.
5 min read It's time to stop seeing Latin as a 'dead language', argues Dominic Hodgkinson, Head of Classics at Dauntsey's School, and instead see it as a humanity that can enhance our understanding of the world today.