James Priory investigates the role of play and how it offers the chance to be spontaneous, to express oneself, to solve problems, to see the world and oneself differently.
January is a time for resolution. It's a month in which we like to self-discipline and self-determine, stirred into action by the vision of an improved version of ourselves waving back confidently from the future.
I don't mind admitting how much I admire those people who are able to set themselves goals and achieve them, if only because I struggle to be quite so single-minded. I recently came across a note compiled some time ago by my children for a significant zero birthday. Clearly concerned by their father's mental and physical deterioration, my children had each proposed a birthday challenge. Their ideas ranged from the creative ('to paint a picture of a Moroccan camel') and interactive ('to make a really good den with me') to the cerebral ('to read a novel during February half term') and cardiovascular ('to complete three half hour runs along the beach.')
In honesty, I would prefer to ride a dromedary than to have to draw one: access to a camel would also have been helpful in completing the regular beach runs envisaged by my daughter.
I kept their note not for reasons of nostalgia or even paternal guilt, but because the ideas they had assembled struck me as being a wonderful template for a life that is stimulating and fun. Their vision was child-like and playful; a challenge to do something different and to make that creative experience a shared one.
Psychologists have long recognised the importance of play in child development as a form of experiential learning: the ability to socialise, to memorise, to visualise and to be adaptive. In Kim, one of the greatest children's books ever written, Rudyard Kipling presents the orphaned son of an Irish soldier now living freely on the streets of Lahore, as an individual who learns through play. Mastering a game in which precious stones are hidden under a cloth on a tray by memorising them teaches Kim how to survive in the much bigger political game being played within the book. Robert Baden Powell liked Kim's Game so much he included it in his collection Scouting Games: here was the child preparing for adult life through play.
"We have seen growing concern about the inhibition of child development because of diminishing opportunities for play."
There are interesting parallels with animal behaviour. Research has shown, for example, that animals which play fight develop more quickly the skills needed to hunt or protect themselves. The theory of social bonding also suggests that animals which play together stay together.
The problem is that those animals which play the most do not always demonstrate the most improved skills. Play can be dangerous. I remember the broken bones, chipped front teeth, bruises and scars endured from so-called play. Biologists have often asked why animals waste valuable energy or risk serious injury if play does not always clearly bestow some form of evolutionary advantage.
One answer is that play activates the same neuro-chemical pathways as stress. Animals which play more usually recover more quickly because they become less sensitive to the experience of stress hormones. Rats have even been shown to develop larger brains through play but, importantly, only when they interact with other rats.
About three years ago, Cambridge University invited applications for the Lego Professor of Play, a new chair created to lead research into the role of play in child development. The advert explained that they were looking for a candidate with a 'childlike mindset'. But the role was deadly serious as play is an area which has been under-researched. The Lego Foundation backed this up with a £4m endowment to fund the position and towards 'Pedal': the Centre for Research on Play in Education, Development and Learning.
We have seen growing concern about the inhibition of child development because of diminishing opportunities for play. The narrowing of children's outdoor worlds (reported as being by 90% since the 1970s when I was growing up); the disappearance of playing fields; the decline in opportunities for the arts and sport in school curricula; the retreat into a virtual world – all are cited as reasons for concern.
It is no accident that the UN Convention on Rights of the Child, which has been law in the UK since 1992, includes the right of all children to engage in play. Play offers the chance to be spontaneous, to express oneself, to solve problems, to see the world and oneself differently. No wonder the offices of tech giants are filled with Lego walls, scooters and slides, and roundabouts for meetings if their aim is 'to create the happiest, most productive workplace in the world.'
Rather than look forward in my New Year resolutions, I'd prefer to look back and rediscover that child-like mindset and approach. A good friend of mine confided to me this year that he had rediscovered his love of den building and now takes time out every now and then to see the stars. And me? Well, I'm going to invest in a sketchbook and a box of crayons and finally ask myself, 'What does a Moroccan camel really look like?'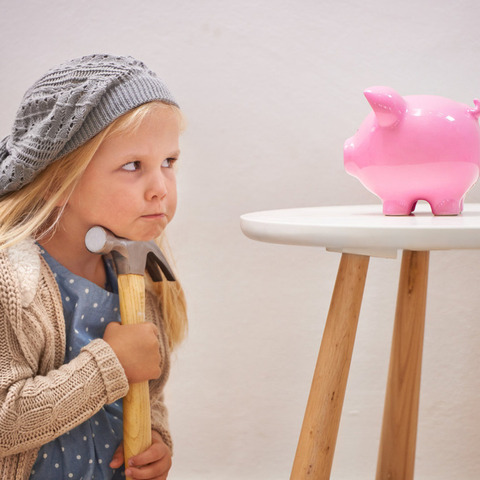 5 min read Financial illiteracy is a problem for many adults. Ensuring pupils leave school confident in managing a budget, investments and pensions is crucial for the years ahead as Fionnuala Kennedy, Head of Wimbledon High School GDST, explains.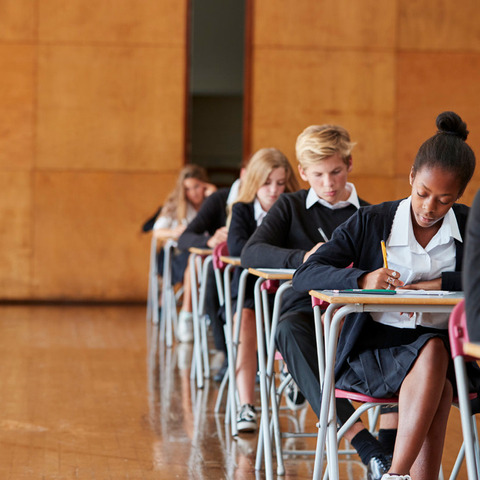 5 min read HMC asked 800 educators for their views on both the current curriculum and models of assessment. Dr Simon Hyde, General Secretary of HMC, looks at the findings of this survey and why the majority of respondents want to see reform happen urgently.
5 min read It's time to stop seeing Latin as a 'dead language', argues Dominic Hodgkinson, Head of Classics at Dauntsey's School, and instead see it as a humanity that can enhance our understanding of the world today.