Sustainability is very much a way of life for today's children. Kay Goldsworthy of St Ives explores the wide range of changes both schools and parents can make to develop a more sustainable outlook.
By environmental standards, we live in frightening times. The sense of urgency on climate change is palpable. Every day the realities of our rapidly changing natural world are communicated in greater detail. Children especially may feel overwhelmed, scared and frightened by what they hear. As parents and teachers, we need to equip our children with the skills and knowledge they need to feel more confident about what they can do today to ensure a more sustainable future.
Sustainability as a way of life
The first thing is to recognise that for today's children, sustainability is very much a way of life. The current generation of parents and teachers are having to 'unlearn' many behaviours, question lots of long accepted beliefs and make significant changes to their way of life. But for our children, sustainability will be a natural and fully integrated way of living – no doubt they will look back in horror at some of the things we would have considered normal.
Schools can and should act as best practice leaders to showcase the positive impacts of small changes within the school environment. Schools provide a great test environment for children to understand and express sustainability in practice, as well as provide a healthier environment within which children can learn and grow. Big changes such as embracing renewable energy and introducing water saving measures can help showcase new and more sustainable ways of living. But small changes can also have a big impact. Our school recently held a Halloween costume swap, which was a great way for the children to test how to reuse and share clothes rather than buy new.
Children should also be empowered to make individual changes in their own lives. Activities that are child-led and initiated will nurture a greater sense of responsibility for their role in the world. Children should play a lead role in identifying changes in the school environment as well as at home. Time spent outside – forest school activities, gardening, growing your own vegetables – all encourage children to learn from and not just about nature, grow mindfulness and become aware of nature's natural rhythms.
Families and communities are key to empowering children and deepening the impact of small changes and lessons learned. Schools can engage families by setting 'home challenges' and sharing achievements. At my own school, an 'eco-brick' challenge has seen families work together to fill plastic bottles with their non-recyclable plastics. These will then be used to create new flower beds around the school. This activity has helped to deepen awareness of waste management and open the children to the possibilities of re-using waste.
Parents can be a treasure trove of knowledge and skills that can be shared across the school. Parents may share their knowledge on a particular topic in assembly or host a skill share on, for example, how to upcycle unwanted clothes, undertake simple repairs, or keep bees and chickens. This can bring greater diversity to children's learning and open them to new sources of inspiration.
"...parents and teachers are having to 'unlearn' many behaviours, question lots of long accepted beliefs and make significant changes..."
Skills to think critically
Every day we are bombarded with new and competing information on our rapidly changing world – a multitude of challenges with no apparent solutions. Much of this information is complex with competing views on how to frame both the challenge and the response. 'Knowledge' may differ depending on who is talk- ing, their background and their experiences. One person's reality or 'fact' may be very hard for another to understand.
Children need to be able to think critically about what they are hearing. They need to be able to question the 'evidence', reflect and ask thoughtful questions, make their own judgments, draw conclusions, and be confident that they can identify creative solutions to various challenges.
Children of all ages can be taught, for example, not just about waste, but where our products come from in the first place. We spent a morning looking at the life cycles of everyday products across our school. With the youngest studying paper, the oldest mobile phones and others their own pencil cases and clothes, this activity helped to inspire conversations and ideas on how we might live and consume differently. This type of understanding helps empower children to make better, more informed decisions as 'responsible consumers' – one of the key aims of the Sustainable Development Goals (a shared blueprint for sustainable development adopted by all members of the United Nations).
Older children should be given the opportunity to engage with real world case studies. Simplified examples of environmental challenges provide the opportunity to consider competing sources of knowledge and power, such as rising sea levels in coastal areas or new developments in conservation areas. In debate, children should be encouraged to present both sides of an argument. In 'opposing' teams, they should be encouraged to find common ground on a contentious issue or shared solutions to a collective challenge.
Inspiration and innovation
Much of what we hear in the media is swathed in the language of fear and catastrophe. 'The world will meet its ecological limits in 12 years', 'nature is on the brink of environmental catastrophe', 'we are facing a climate crisis', 'this is humankind's greatest challenge'. These are frightening messages for us all, let alone our children. Indeed, a number of mental health organisations have begun to recognise 'eco-anxiety' suffered by children who feel scared by messages of 'impending doom'.
Children need positive examples of change, how they can make a difference in the world and how they can help ensure a future for themselves which is healthy and secure. Sustainability should be taught across the subject areas and at home to expose children to different sources of knowledge and inspiration. Lessons from the past, from nature, different cultures and countries, art and creativity, science and engineering can all teach our children the myriad ways in which they personally can make a difference in the world.
By celebrating achievements, positive examples of real-world change and innovation, we can ensure our children understand that it is knowledge and innovation that will underpin a more sustainable future.
The United Nations, through their Sustainable Development Goals, asks that countries embed sustainability and global citizenship in educational policy and practice. Independent schools have an opportunity to act now, to be at the forefront of change and provide our children with the skills and knowledge they need to be the inspirational leaders of the future. And parents have a leading role to play in this – empowering and inspiring our children to make changes in their own lives and for their own future.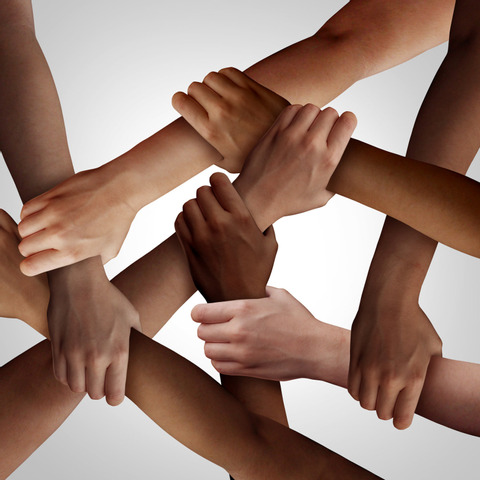 5 min read Are schools doing enough to promote diversity, tolerance and equality? Jason Whiskerd, Headmaster of Brentwood Preparatory School, explores what is being done to make sure the lessons learnt in school last a lifetime.
5 min read The real abilities of pupils can be overlooked due to the standardised hoops they need to jump through to gain entry to senior school. Simon Larter-Evans of St Paul's Cathedral School takes a deliberately provocative look at Cognitive Ability Tests.
5 min read The return to school will be harder for children than after the last lockdown, foresees Colin Baty, Head of Bedales Prep, Dunhurst. But it is also the time to take a fresh approach to how children learn.