Children have extraordinary opportunities available to them at prep school but how can they keep their feet on the ground and not take these for granted? Alastair Speers of Sandroyd offers some advice.
How lucky is your child? It's a question few of us take time to consider, especially in the midst of a busy term. But for children at prep schools, one of the areas which can be taken for granted is the extraordinary range of co-curricular opportunities on offer. As a parent, your attention would have been drawn to these exciting options at an Open Day and arguably it is these opportunities that allow prep schools to provide an outstanding education.
Inspirational teaching in the classroom should always be the backbone of a prep school education, but this must not be at the expense of the development of a child's character. After all, in isolation, academic grades and marks tell us just how good someone is in exams, or how hard they have worked. But they don't reflect how kind you are as a human being, or how loyal and thoughtful you are as a friend. They do not tell you how helpful you have been, neither do they summarise your ability to think on your feet, to adapt, to show resilience and to strive to learn from mistakes. They do not highlight a willingness to continually push yourself out of your comfort zone, to work as part of a team or to show empathy towards others.
It is difficult to teach these character traits in the classroom alone but an effective way of teaching resilience and grit, as well as social and emotional intelligence, is through a wide range of co-curricular opportunities. These opportunities are becoming ever more 'extraordinary' as schools seek to provide an even better education than that which has been offered before.
But all of these opportunities come at a cost. In a world where schools' marketing literature can boast about the number of different sports on offer and the increasing number of activities that children can access, we could be at risk of providing children with opportunities that they don't actually need in order to fulfil a rounded education. In extreme cases, by providing them with too much at such a young age we could be affecting their ability to appreciate just how lucky they are.
We are rightly very ambitious for each child and our drive for improving the opportunities available to our pupils is further compounded by rising expectations from families and growing competition between schools. So how can we as parents and schools keep our children grounded by understanding how extraordinary some of the opportunities available to them are? They are not the norm for many children in the world and how can we ensure they appreciate this in an age-appropriate manner, whilst still fuelling the natural passion and curiosity that children possess?
"...by providing them with too much at such a young age we could be affecting their ability to appreciate just how lucky they are."
Firstly, I think it is important that schools are responsible for providing what is required for a first class education and not going over the top for the benefit of marketing. At my own school, like many across the country, the majority of the co-curricular opportunities are built around the natural setting that we are lucky enough to enjoy. The woodland adjacent to our pre-prep is used every day by all of the children: the trees are climbed at playtime, the chickens and ducks are looked after during each break, the hedges are converted into much loved dens. Our games pitches are used on a daily basis for coaching sport and the adjacent parkland is used for biking, riding, walking and running.
Of course our children are incredibly lucky to be able to use these natural resources everyday but, arguably, if they have inspirational teachers, then they don't need much more in terms of facilities. They don't need a world-class science laboratory, or to practise their music on a concert-grade piano. They don't need a sports tour to the Caribbean or indeed drama productions put together with West End budgets. In providing unnecessary opportunities that are over the top, both as parents and schools, we are making it difficult for children to appreciate the very things that they can, but should not, take for granted.
Secondly, it is important to educate children about different cultures both nationally and internationally. By the nature of the age of the pupils in our care, this has to be done sensitively. This cultural education can touch every part of school life, such as celebrating famous musicians and artists who achieved greatness without having access to facilities. Actively placing other people's circumstances in the forefront of their minds is critical in developing their own awareness of what is extraordinary. Children who are interested in rugby should know about the hardships the Springboks' first black captain, Siya Kolisi, endured before raising the World Cup above his head and there are many similar examples of international role models.
As parents, helping children to understand that not everyone has the same opportunities is made easier in today's interconnected world and resource-rich media sources. Most schools will have a broad intake of families from different circumstances and international children also bring great insight into different cultures. Many parents will be making some extraordinary sacrifices to provide an outstanding independent education for their children and this is something that we need to remember.
Finally, it is important that children are aware that many of the opportunities and facilities available to them are extraordinary. It is our responsibility, as schools, to grapple with these difficult and sensitive issues and to carefully weave 'extraordinary awareness' into our educational offering, alongside the extraordinary opportunities. By the very nature of their age, children can either be oblivious to their surroundings or just not aware of their privilege from a variety of different contexts: from the basics of having running water and electricity, which approximately 16% of the world population don't have access to, or having clean air and acres of space to enjoy, or perhaps having a well-stocked library or the latest equipment to use in DT. Voluntary action, service or 'partnership' activities are vital for enabling pupils to interact with others – from the elderly to the infirm or disabled, or to charities or children in schools around the world.
Arguably, it might just be too early for prep school aged children to be able to stand back and truly reflect on the extraordinariness of their surroundings. Encouraging compassion and therefore an aptitude and willingness to reflect as they get older, is crucially important in tackling the complexity of the 'extraordinary' situation in which they have found themselves. There is great joy in childhood from many wonders that children experience. We must all ensure that in our desire for an exceptional education, we are offering what children need at an age-appropriate level, not entering an 'arms race'. In doing the latter, without control or context, we could arguably be affecting the essential character education that we so desire for our children.

5 min read The past year has seen the rise of The Three Marketeers: Covid, Consultancies and Conundrums. Tim Hands, Headmaster of Winchester, reflects on choosing schools in the new normal.
5 min read It is a rare parent who never needs to complain. So how can you complain in a way which is constructive for everyone – parents, pupils and teachers? Attain's Editor talked to Jeremy Banks of Caldicott and Claire Belk of Bellan House, Oswestry School.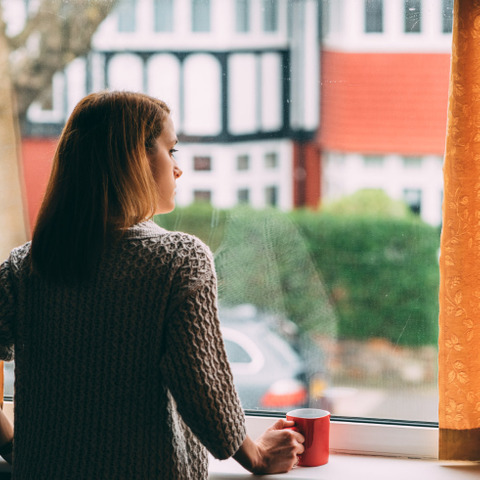 5 min read There is little at present about which we can be certain – except more uncertainty – and this has a big effect on anxiety. Attain's Editor talked to Mark English, Vice Master at University College School and Emma Goldsmith, Head of Winchester House.