Making transitions easier
Transitions are significant for all of us, whatever our age. Vivienne Durham of GSA explores the wide range of factors which help determine stress-free transitions for school or on to university.
Looking at the images of Princess Charlotte on her first day at school, happy but perhaps slightly nervous, were a reminder of how daunting unfamiliar experiences can be. Granted, not every new school starter has to face a barrage of cameras from the world's media as they walk through the school gates, but the first day in a new environment can be a challenging experience for any child.
Let's be honest, transitions are significant for all of us, whatever our age. Beginning a new job, assuming a new role with old colleagues, moving home, facing redundancy or retirement – each of these experiences can provoke its own peculiar set of anxieties in even the most stout-hearted 'grown-up'. All the more reason why, as adults, we should take great care in carrying out our responsibility to support young people in their transition from one environment, or phase of their life, to another.
Schools have a very specific responsibility to support their pupils, whether they are joining, leaving or simply moving into a different year group. It's no accident that those schools which are particularly good at managing these emotionally charged transition points employ a combination of micro and macro pastoral care techniques. Looking out for the very specific needs of the individual at the same time as managing the 'whole group' experience is so important.
Ceremony and ritual often play a powerful role in transposing anxiety into positivity and even enjoyment. Ritual, of course, should not be confused with tradition, although the two sometimes happily coincide. Many schools have traditional 'rite of passage' ceremonies – such as annual prize giving, the end of year concert, the Sixth Form leavers' dinner – that can help to ease young people out of one phase of their life and into another. Personally, I love the story of the two merging schools which, faced with the unenviable task of creating one house system out of two, held a Harry-Potter-style sorting hat ceremony for younger pupils coming together into the 'new' school – an ingenious way of turning an event that could so easily could have caused a sense of loss, into a source of fun and team spirit.
"We think of reminiscence as something that happens in later life, but children, too, are strongly nostalgic."
It's fascinating to see young people find their own sources of comfort at these times, too. We think of reminiscence as something that happens in later life, but children, too, are strongly nostalgic. Faced with uncertainty, it's natural for people of all ages to think back to a time when they were secure and happy. Next time you overhear a 7 or 11 year-old child talk about 'when I was little', consider that they may be subconsciously 'borrowing' the confidence they had at that remembered time to help them deal with current circumstances, such as the transition to junior or secondary school.
The step up to university is, of course, a huge life change, involving, as it often does, a move away from home. The GSA, together with our fellow association, the HMC, recently undertook research into Sixth Form students moving from school to university. The study shows that, whilst the vast majority of students are positive about the prospect of university, some do worry about aspects of their social life and managing their personal finances.
Findings show that most students are looking forward to university social life, but about a quarter said they were concerned or a little nervous. More than a third expressed concern or some nervousness about peer involvement. Nearly half feel concerned or a little nervous about their budgeting and finances at university. More than 40 per cent expressed concern or nervousness about the prospect of living with new people. While most were positive about coping with their academic workload, about a third admitted to a little nervousness.
This is one of the most comprehensive studies of the independent sector, and an important contribution to the relatively new area of analysing students' motivations, hopes and fears. There are so many things that schools already do to enable young people to manage one of the biggest transitions of their lives with maturity and minimum anxiety. Part of our schools' non-academic objectives, for example, is to give students the skills and practice they need to manage themselves, prioritising and coordinating the demands of workload, homework, activity and leisure time. This new research highlights where schools and universities can address their support most usefully.
Whilst there are too many variables for transitions to go right every time, it's heartening to know that the reputation that ISC schools have for enabling self-confidence is also backed up by scientific research. A study by AQR International shows that pupils at ISC schools have good emotional well-being, are more resilient, and better able to deal with setbacks.
Positive communication between parents/guardians, students and school lies at the heart of this. Parents also bear the responsibility for easing their children through transitions. They often know about individual circumstances – such as moving home, divorce, bereavement and health or friendship issues – that may place additional strain on the lives of their daughters and sons. The interplay between all those involved, and the fostering of an open 'we're in this together' attitude is essential to achieve the optimum balance between micro and macro management that is the hallmark of straightforward, stress-free transitions.

5 min read The past year has seen the rise of The Three Marketeers: Covid, Consultancies and Conundrums. Tim Hands, Headmaster of Winchester, reflects on choosing schools in the new normal.
5 min read It is a rare parent who never needs to complain. So how can you complain in a way which is constructive for everyone – parents, pupils and teachers? Attain's Editor talked to Jeremy Banks of Caldicott and Claire Belk of Bellan House, Oswestry School.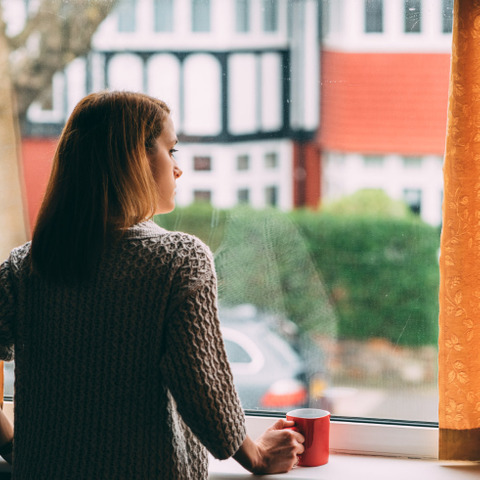 5 min read There is little at present about which we can be certain – except more uncertainty – and this has a big effect on anxiety. Attain's Editor talked to Mark English, Vice Master at University College School and Emma Goldsmith, Head of Winchester House.