There is a growing tendency for children to specialise too early. Bill Sawyer of Yarm Prep argues that children should regularly embrace something new in order to ensure they maintain breadth.
The excess of the festive season and the turning of the calendar year is often enough of a stimulus for a renewed effort to undertake pursuits to motivate the mind and the body. Just as the New Year brings fresh hope for our own personal development, the start of the Spring Term presents our children with the excitement of adventures in learning across the curriculum. They can take advantage of myriad opportunities through the rich 'super-curricular' web that independent schools offer and value highly.
This is a great time to be encouraging our sons and daughters to embrace something new and different, whether on the sports field, stage, classroom or beyond. Supporting this experimentation and exploration is of vital importance. Of course it needs balance – children should not fill every waking minute with activities and must have ample opportunity for downtime – but there is one key ingredient all children need: breadth.
With the rise of on-demand television, targeted marketing and social influencers, it is hard to deny the hold that the modern day media has over us. Individuals that we view through these channels are often presented as role models and, in many cases, are rightly looked up to and idolised. After all, they have usually worked very hard to get where they are. Such examples present opportunities for us to discuss the importance of perseverance, dedication and hard graft to our children. This promotion of positive traits helps us instil such qualities in the next generation and, in turn, gives them something to work towards. However, does a bid to become the 'best you can be' in a certain arena push our children to specialise too early and thereby inhibit development of their wider skills and competencies?
We all have our favourite players, stars, heroes and heroines, whether on a sporting, business, musical, art or performance front. They are the ones that we try to emulate and enjoy discussing their relative merits with our pals. As we look to develop the next wave of stars, entrepreneurs, social change-makers and captains of industry, it is very important we prepare them effectively for the fast changing world they will inherit. In so doing, we have rightly seized upon the idea that to get where you want to go requires a great deal of dedicated practice and commitment to a particular pursuit. At the same time we have allowed talent to become something that is 'spotted' early and the belief that to really excel at something 'sacrifice' is a prerequisite.
There is no doubt that dedicated practice is a hugely important aspect of progress to a high level, especially in areas such as music and sport. But the 10,000 hours rule, as popularised by Malcolm Gladwell in his book Outliers, is not necessarily an assured way of reaching the top in many fields. Of course, this level of practice gives you a definite advantage in fields where it can be argued that the rate of change is relatively slow, such as music and sport. But in areas such as business and technology, it's hard to argue that practice makes perfect – experimentation and breadth of experience is far more important.
"...does a bid to become the 'best you can be'... push our children to specialise too early and thereby inhibit development of their wider skills and competencies?"
In his book Range, David Epstein uses the example of a recent study into the most successful innovators at technology company, 3M. The study discovered that the best inventors were often not specialists by any stretch – they were generalists who explored a range of different fields and this breadth of experience led them to being particularly adept at taking ideas from one particular field and applying it to another, enabling the creation of new products. Our world needs generalists as they can often see across problems and find synergy. The British Civil Service, the envy of many a country, is built on the talents and experience of generalists. Indeed, to excel in the Civil Service you need to be able to cope with changing governmental requirements whilst being familiar with a broad scope of legislative ideas – not narrow policy specialisations.
In recent years, there has been a subconscious tendency in schools to allow specialisation as this will lead to success in a chosen field: academic, extra-curricular or sport. The notion that success requires a total focus at the possible detriment of anything else is just wrong. Looking ahead there are some weighty global issues that this generation of children will have to overcome. There is a need for innovation in many areas and a breadth of experience can help to drive this. As parents, we need to resist the call from our children to specialise. Encourage them to keep the door open on a wide range of hobbies, sports and subjects.
Of course, there are many fields that require specialists – and careers often allow for a particular interest to be furthered through specialisation. When we require surgery we would doubtless want a doctor who had performed the procedure many times before, rather than a generalist. But before making a decision to pursue medicine, for example, it is vital to explore plenty of other avenues so as to be sure that this is the right path. Giving our children a good breadth of experiences and opportunities helps to nurture their abilities in myriad ways. When solving complex problems or working creatively, two of the Top Ten Skills 2020 as identified by the Word Economic Forum in the Future of Jobs report, pupils can do so by drawing on a wide range of sources and experience.
So, what can we do to boost our children's chances of being adaptive and purposeful individuals who are ready to maximise their chances of success in whatever field they choose? Certainly the thought of adding more pursuits and activities to the weekly routine for many of us is just not possible. I believe the answer lies in embracing what is on offer already at school and alternating the mix of pursuits that each child follows on a termly or annual basis. This requires some open-mindedness and recognition that it is an opportunity to make new social connections, to appreciate different forms of expression, to learn to think strategically and to explore new areas. It is also important to place value on the skills and experiences that can be picked up through the home environment such as growing plants, learning to cook, helping with any handy work that is required and giving over regular time for family discussion and debate.
There is no right or wrong but it is worth exploring all the opportunities available to our children. Not specialising brings many benefits: the ability to think creatively, apply strategic thought to problems, learn vital collaborative working skills and to develop a wide appreciation of others. It develops a well rounded individual. Whilst the future may seem uncertain – being able to adapt and utilise these skills is going to be vital for the next generation.

5 min read The past year has seen the rise of The Three Marketeers: Covid, Consultancies and Conundrums. Tim Hands, Headmaster of Winchester, reflects on choosing schools in the new normal.
5 min read It is a rare parent who never needs to complain. So how can you complain in a way which is constructive for everyone – parents, pupils and teachers? Attain's Editor talked to Jeremy Banks of Caldicott and Claire Belk of Bellan House, Oswestry School.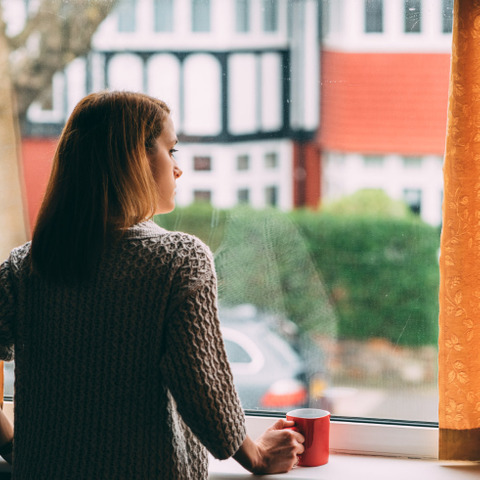 5 min read There is little at present about which we can be certain – except more uncertainty – and this has a big effect on anxiety. Attain's Editor talked to Mark English, Vice Master at University College School and Emma Goldsmith, Head of Winchester House.