Cheering from the sidelines
Schools rely on parents being aspirational for their children but this can sometimes go too far. James Priory explores the line between parental encouragement and unhealthy vicarious ambition.
It's Sports Day. Parents have gathered along the track marked out on the grass and are cheering on their beloved. The atmosphere is celebratory but tense. As the runners appear around the final bend, I see that my brother is in the lead. I hear my mother shouting his name. Surely, he is going to win.
Suddenly, a woman steps on to the track and into my brother's lane, apparently trying to see where her child is in the race. It's as if my brother has bounced off a tree. I see the other runners pouring past him, crumpled on the ground, and the woman now standing in the middle of the track cheering on her child. Fortunately, this moment is something we now laugh about as a family, smoothed and polished as it has become in the retelling. My brother still goes running, but now on Lancashire fells where parents tend not to follow or disrupt his route.
Looking back, I realise it was an early insight into the difficulties that can arise when legitimate parental interest (enthusiastic support from the side-lines) becomes intrusive ambition (standing in the middle of the race and scattering the other children left, right and centre). And this was before the parents' races had even started. It's also, perhaps, why I have always felt it was slightly unfair that Icarus received the blame for his tragic fall into the sea. Admittedly, Daedalus gave sensible advice, warning his son not to be complacent and fly too low, or over-ambitious by flying too close to the sun. But doesn't Daedalus bear some parental responsibility for fixing artificial wings onto Icarus's back, even if he was endeavouring to help them both to escape?
It's hard not to be reminded, darkly, of the voice of Daddy in Swallows and Amazons when he responds via telegram to his children's request to sail to Wild Cat Island: 'Better drowned than duffers, if not duffers won't drown.' I would love my children to enjoy the success of passing their driving tests first time, but I also breathe a sigh of parental relief that they only pass when they are judged to be safe and ready. The myth tellers are silent as to whether Icarus was wearing a Learner plate and helmet before lift-off. It's also the case that Daedalus, brilliantly imaginative and skilled though he was, suffered from the need to thwart the ambitions of children other than his own. In this regard, he is another version of the mother standing in the middle of the track. Jealous of the inventiveness of his nephew Perdix, Uncle Daedalus pushes the boy off a high tower, only for Athena to change him into a nominatively-determined partridge so that he can escape. Daedalus is banished, his return subject presumably to a course in parenting skills.
"The challenge lies in managing parental expectations and in harnessing their support without suppressing the child's ability to be themselves."
I came across a study in the Journal of Economic Psychology in which pre-school children were assessed for their willingness to compete in a series of incentivised races. The children's inclinations to take part were related to the ambitions and preferences of their parents through a survey which explored parental attitudes towards their children's future professional success. The researchers found that parents' excessive ambitions were potentially harmful because they tended to misguide their children's assessment of their abilities. Those children who were relatively slow, for example, missed out on being rewarded for their running because they opted for races in which only the fastest time would count. The researchers' concern was not that children should be discouraged from taking part in competitions that challenged them, but that entering too many unsuccessfully could have an impact on their confidence and desire to participate at all. There were echoes of that classic combination: a type B child with an over-ambitious type A parent. Perhaps this is why many children's authors know that to allow their young protagonists the opportunity to experience adventure, it is usually necessary to remove the controlling presence of their parents. Arthur Ransome posted Daddy overseas. Roald Dahl, in James and the Giant Peach, relied on a rampaging rhinoceros, escaped from London Zoo.
Stories abound in the worlds of music and sport of parents whose personal ambitions for their child have helped to hothouse their progenies' future talents. I recall a parent who insisted on sitting in on their child's instrumental lessons, even when that child was coming to the end of their senior school career. As schools, we rely on parents being aspirational for their children and prepared to make the emotional and material commitment in entrusting their children to our care. Parents need to feel involved because they know their child well and their support can be critical in enabling them to fulfil their potential. The challenge lies in managing parental expectations and in harnessing their support without suppressing the child's ability to be themselves.
I also know that parents can be an extraordinary source of inspiration for their children. I think of the generous donor of a bursary award whose motivation was to remember his mother who had wanted her son, many years ago, to accept a place at my then school, but who had declined the opportunity and gone elsewhere. That son went on to do very well having chosen his own path, but he never forgot his mother's academic aspiration for him; and there are now, wonderfully, young people attending that school thanks solely to her ambition.
5 min read The past year has seen the rise of The Three Marketeers: Covid, Consultancies and Conundrums. Tim Hands, Headmaster of Winchester, reflects on choosing schools in the new normal.
5 min read It is a rare parent who never needs to complain. So how can you complain in a way which is constructive for everyone – parents, pupils and teachers? Attain's Editor talked to Jeremy Banks of Caldicott and Claire Belk of Bellan House, Oswestry School.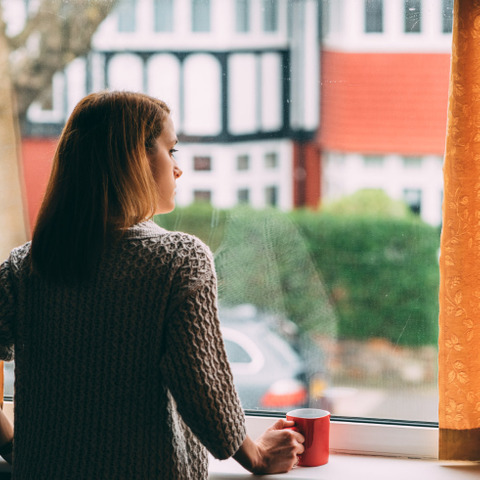 5 min read There is little at present about which we can be certain – except more uncertainty – and this has a big effect on anxiety. Attain's Editor talked to Mark English, Vice Master at University College School and Emma Goldsmith, Head of Winchester House.